Weatherability & Durability of Decorative Glass - Downloadable
Out of Stock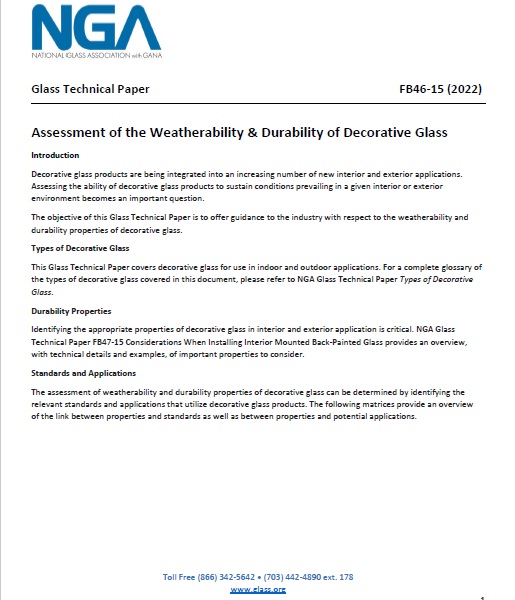 To offer guidance to the weatherability and durability of glass.
Product Details
Decorative glass products are being integrated into an increasing number of new interior and exterior applications. Assessing the ability of decorative glass products to sustain conditions prevailing in a given interior or exterior environment becomes an important question. The objective of this glass information bulletin is to offer guidance to the industry with respect to the weatherability and durability properties of decorative glass.
All purchases will be electronically accessed or delivered
.
Additional Product Photos