Physical and Mechanical Properties of Typical Soda Lime Float Glass - Downloadable
Out of Stock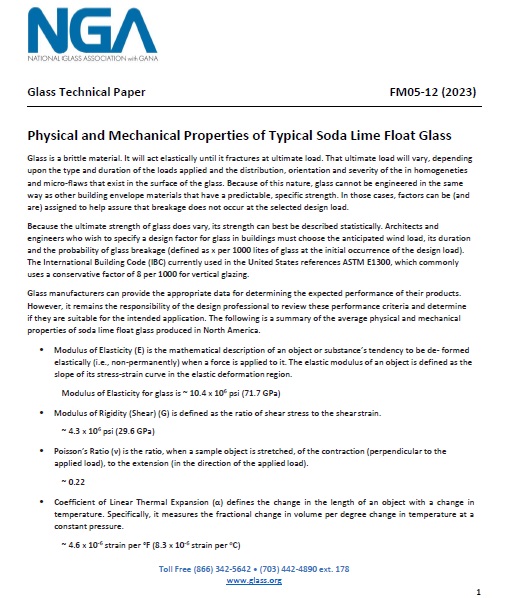 To assure that breakage does not occur at design load.
Product Details
Glass is a brittle material. It will act elastically until it fractures at ultimate load. That ultimate load will vary, depending upon the type and duration of the loads applied and the distribution, orientation and severity of the inhomogeneties and micro-flaws that exist in the surface of the glass. Because of this nature, glass cannot be engineered in the same way as other building envelope materials that have a predictable, specific strength. In those cases, factors can be (and are) assigned to help assure that breakage does not occur at the selected design load. This document was published in December 2012.
All purchases will be electronically accessed or delivered
.
Additional Product Photos