Safety Bulletin: Warehouse Safety: Racks and Shelving - Downloadable
Out of Stock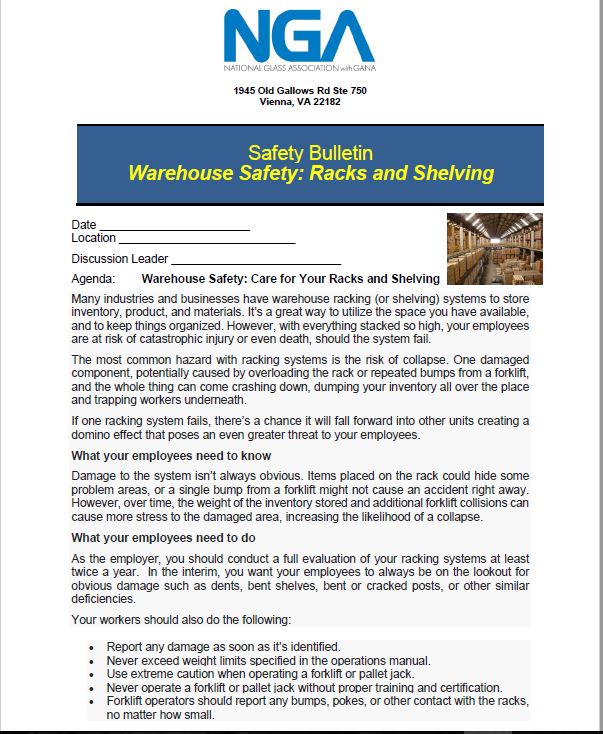 The most common hazard with racking systems is the risk of collapse.
Product Details
Many industries and businesses have warehouse racking (or shelving) systems to store inventory, product, and materials. It's a great way to utilize the space you have available, and to keep things organized. However, with everything stacked so high, your employees are at risk of catastrophic injury or even death, should the system fail
.

This Safety Bulletin satisfies OSHA training requirements.

All purchases will be electronically accessed or delivered.
This resource is available exclusively to NGA members.
Additional Product Photos