Guidelines for the Production of Heat-Treated Architectural Flat Glass - Downloadable
Out of Stock
Guidelines for producing heat-treated glass
Product Details
Heat-treated glass is used in many of today's architectural glazing applications where increased strength to resist glass breakage is desired. The process of heat-treating glass involves uniformly heating glass close to its softening temperature and then rapidly, and uniformly, cooling it. This bulletin gives guidelines to producing heat-treated glass.


The Technical Services Division of the National Glass Association (NGA) has produced this Glass Technical Paper solely for informational purposes. This Paper was developed by dedicated member volunteers and subject matter experts. All purchases will be electronically accessed or delivered
.
Additional Product Photos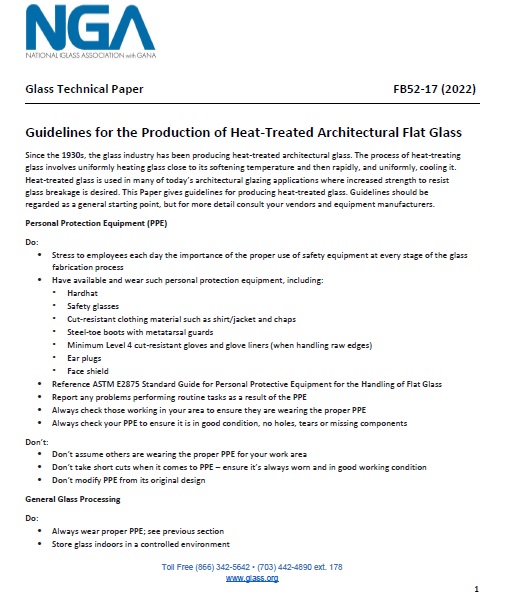 Site Maintenance
Our system is currently down for scheduled maintenance. Your member services will be available again shortly. Please check back soon.