Overview of Building Information Modeling - Downloadable
Out of Stock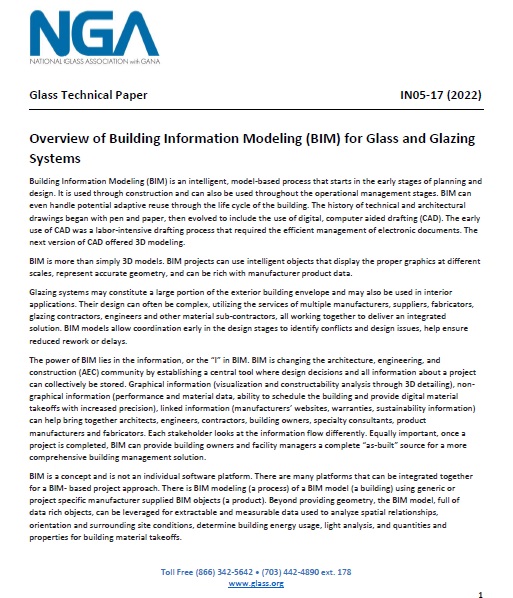 (BIM) is an intelligent, model-based process for planning
Product Details
Building Information Modeling (BIM) is an intelligent, model-based process that starts in the early stages of planning and design. It is used through construction, and can also be used throughout the operational management stages. BIM projects can display the proper graphics at different scales, represent accurate geometry, and can be rich with manufacturer product data.

This bulletin was developed by the GANA Building Envelope Contractors (BEC) Division, the membership and the GANA Board of Directors. This is the original version of the document as approved and published in May 2017.
All purchases will be electronically accessed or delivered
.
Additional Product Photos