Laminated Glazing Reference Manual
Out of Stock
This manual presents useful information, technical and performance data for laminated glass products
Product Details
This Laminated Glazing Reference Manual is an updated edition of the original manual developed by the Glass Association of North American (GANA) in 2009. This manual presents useful information, technical and performance data and the installation guidelines for laminated glass products. The 2019 edition includes the latest information on laminating interlayers, as well as in-depth discussions of the applications of laminated architectural glass including: safety, solar control, ultraviolet radiation, sound control, security, sloped glazing & skylights, wind storms & hurricane resistance, and earthquake resistance. Updates on laminated glass strength, cutting, handling and installation are highlighted. This edition also features the up-to-date listing of standards applicable to laminated glass.
Tags Laminating/Heat-StrengthenedLaminating/Heat-Strengthened; Contract GlazingContract Glazing; FabricationFabrication
Additional Product Photos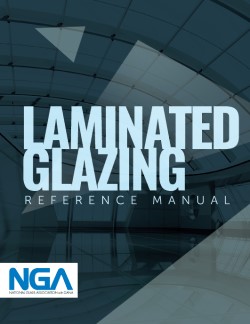 Site Maintenance
Our system is currently down for scheduled maintenance. Your member services will be available again shortly. Please check back soon.