Describing Architectural Glass Constructions - Downloadable
Out of Stock
Architectural glass products used in commercial construction applications
Product Details
Architectural glass products used in commercial construction applications often incorporate multiple lites of glass with different colors, thicknesses, strength, coatings and other surface and edge treatments. The Glass Association of North America (GANA) recommends the terminology and practices for describing the construction of architectural glass products to be used in windows, doors, skylights, window walls and curtain walls contained within this document. This document was published in November 2007. This edition provides the most recent update and it was published in August 2016.
All purchases will be electronically accessed or delivered
.
Tags InsulatingInsulating
Additional Product Photos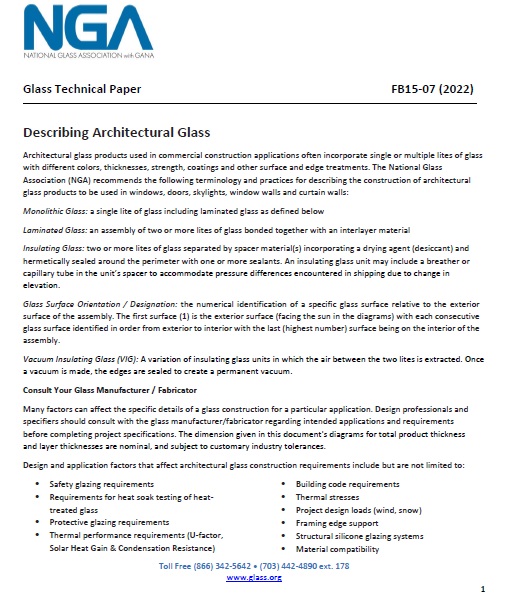 Site Maintenance
Our system is currently down for scheduled maintenance. Your member services will be available again shortly. Please check back soon.