Decorative Glass Strength Properties - Downloadable
Out of Stock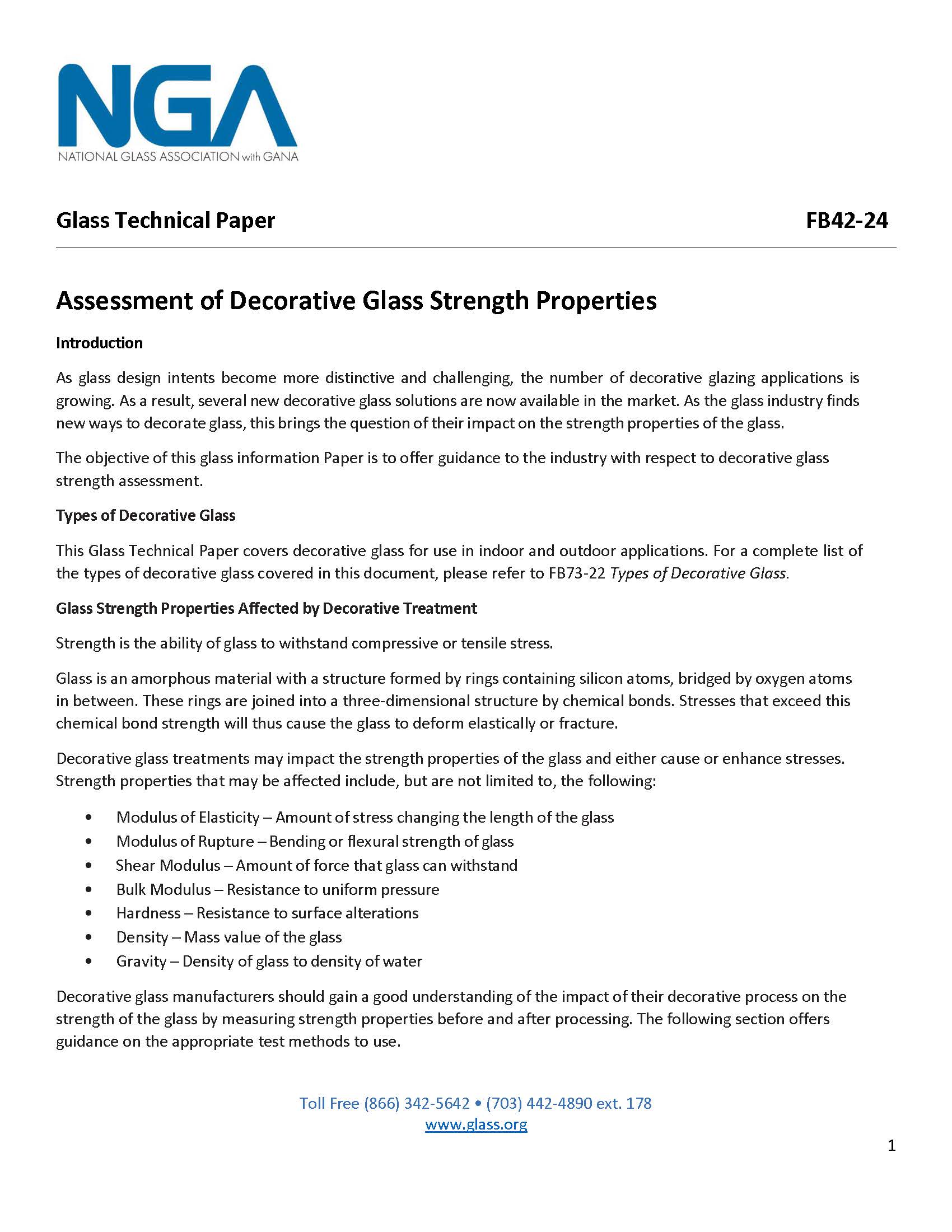 Decorative Glass and its iimpact on the strength of glass.
Product Details
The durability of a decorative glass product is a complex characteristic. Sunlight, rain, cleaning solutions, abrasion, heat and other factors can work alone or in combination to adversely affect glass products. This document offers a profile of a number of important durability properties. This document was originally published in June 2014 and updated in August 2019.
All purchases will be electronically accessed or delivered
.
Additional Product Photos