Building Envelope Commissioning - Downloadable
Out of Stock
To acquaint those associated with the glazing industry with BEC
Product Details
The purpose of this Paper is to acquaint those associated with the glazing industry with the impact Building Envelope Commissioning ("BECx") can and will have as commissioning is implemented in construction projects. BECx is a process intended to verify through standards and testing that the materials, components, and systems that make up the building envelope achieve the objectives and meet the performance requirements of the owner. The Technical Services Division of the National Glass Association (NGA) has produced this Glass Technical Paper solely for informational purposes. This Paper was developed by dedicated member volunteers and subject matter experts. This document was first published in July 2017.
All purchases will be electronically accessed or delivered
.
Additional Product Photos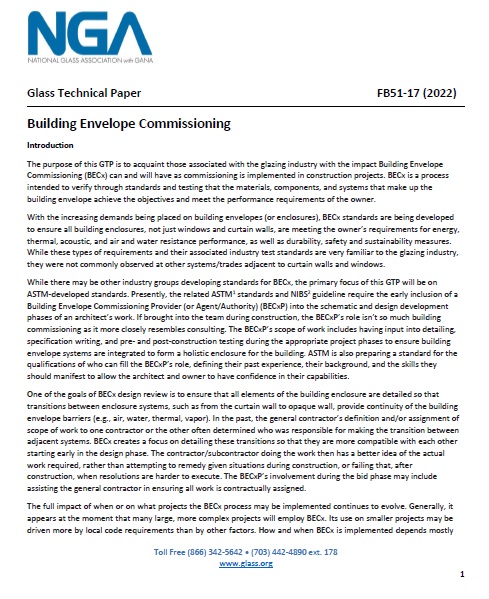 Site Maintenance
Our system is currently down for scheduled maintenance. Your member services will be available again shortly. Please check back soon.