Assessing the Durability of Decorative Glass - Downloadable
Out of Stock
Guidance with respect to the durability properties of decorative glass
Product Details
The durability of a decorative glass product is a complex characteristic. Durability must be considered in context, against what factors the product must be durable. Sunlight, rain, cleaning solutions, abrasion, heat and other factors can work alone or in combination to adversely affect glass products. Test methods to measure and report a product's resistances to such factors are important to communicate durability performance requirements and specifications. This document offers a profile of a number of important durability properties. For each property, an overview discusses each factor in some technical detail, examples are given where a glass product might encounter such a factor, and one or more test methods are suggested that can measure durability of a material or product against that factor. Where it was not possible to identify test methods specific to glass, methods for other materials, such as ceramics or plastics, are listed. The Technical Services Division of the National Glass Association (NGA) has produced this Glass Technical Paper solely for informational purposes. This Paper was developed by dedicated member volunteers and subject matter experts. This document was originally published in 2014 and updated in July 2019.
All purchases will be electronically accessed or delivered
.
Tags DecorativeDecorative
Additional Product Photos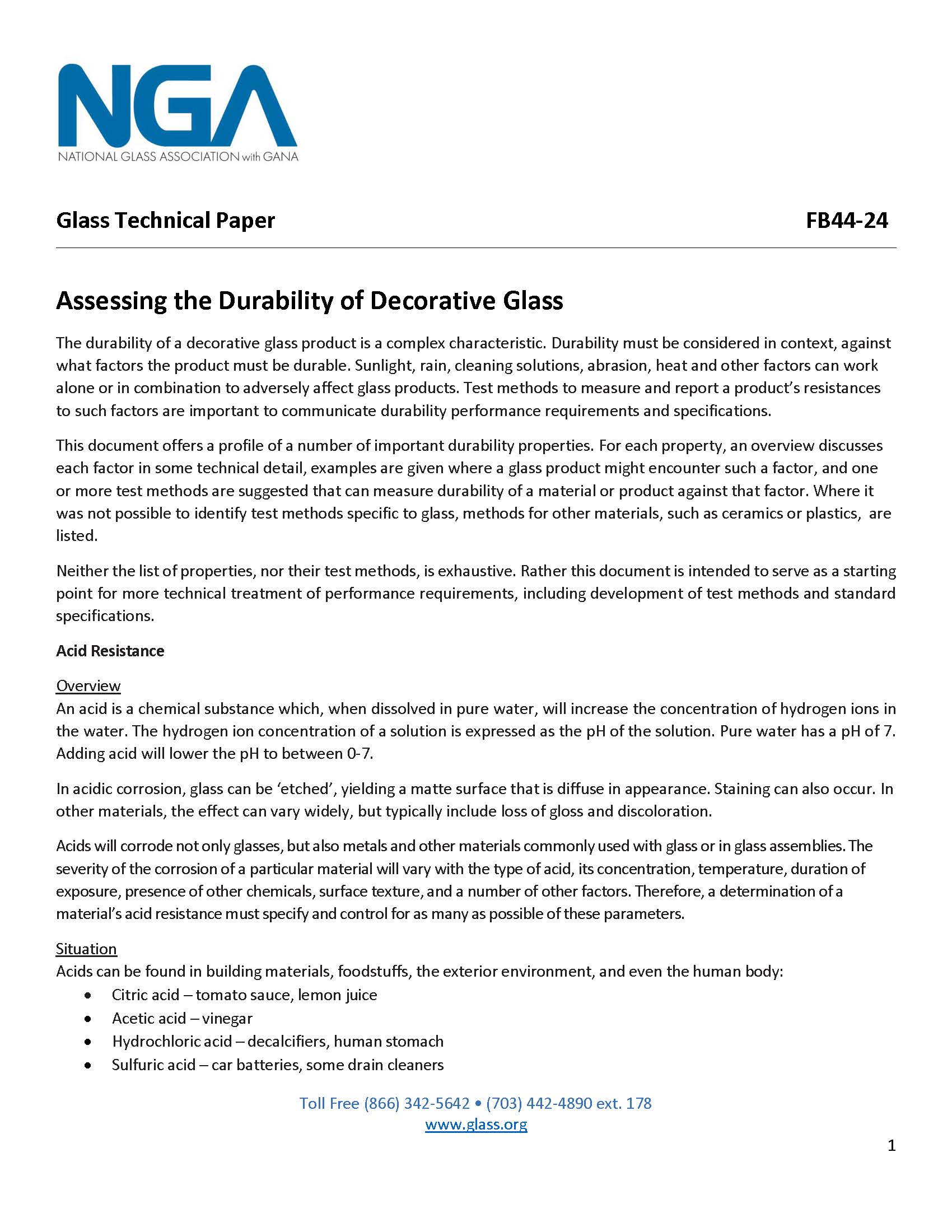 Site Maintenance
Our system is currently down for scheduled maintenance. Your member services will be available again shortly. Please check back soon.